COMPANY PROFILE
BASIC INFORMATIONS
100% Hungarian owned family business Ltd. Foundation: 2010. Site size: 1500 m². Employees: 20.
COMPANY HISTROY
The company was founded 2010. However, the company has been operating as self-employed business since 1993.
In 1993, an uncertain period in the initial period of the regime change forced the owner to venture into self-employment. At first alone, and later with a few employees, he was involved in the machining of parts and car spare parts. It carried out its activities in the production of medium series with conventional cutting machines.
Over the years, medium series component production has been replaced by individual and small series production. In addition, the custom device and component production appeared as a profile extension. The number of employees has also been growing steadily. As a result, the company moved to its current site to provide the conditions for technical and headcount expansion.
The breakthrough in the life of our company was brought by the year 1999, when we were able to establish a supplier relationship with DENSO Magyarország Kft., which established a production base in Hungary. This status of our supplier has been unbroken and decisive for us since 1999.
Our company has continuously expanded its machining fleet through technical developments. Traditional machining was gradually replaced by CNC machining. At the same time, we have continuously improved our measurement and control skills. Measurement with a 3D coordinate measuring machine has been published at our company.
The company was established in 2010. As a result of technical developments and in order to satisfy customer needs at a higher level, we expanded our production profile with the production of precision inspection parts and devices.
From the second half of 2010 we can undertake complete production in the field of precision parts and devices. Our machine park and measuring capacity have been further expanded, and a quality assurance system according to the ISO 9001 standard has been established. Our professional staff is well trained, youthful and experienced.
In 2020, our company started investing in a new site in our settlement. A production base of 1100 m² will be established. Our goal is to create a modern, high-quality workplace and manufacturing environment.
PRODUCTION AND SERVICES PORTFOLIO
CNC milling
CNC turning
Wire EDM
Grinding (plane, hole mantle, coordinate)
Conventional machine cutting (milling, turning)
•  Custom, small and medium series component production
Manufacture of wear and replacement parts for production lines and automated service systems.
•  Manufacture of appliances and components
Complete production of assembly and sorting devices for custom-designed workstations. Complete components for pneumatic and hydraulic workstations on automated production l ines. Manufacture of workpiece holding and positioning devices and components for production lines and workstations.
•  Manufacture of control devices and precision devices
Custom-sized manual precision inspection devices for use on production lines. (Eg fork gauges, flat gauges.) Manufacture of visual precision devices for checking the completion of a given technology on workpieces (eg camera testers). Custom measuring devices for easy and fast use. Precision measuring instruments for series production on production lines.
•  Manufacture of pneumatic and hydraulic assembly and gripping units
•  Manufacture of press tools and custom tool elements
•  Our activities include prototype production in the field of research and development (R&D)
Our products and the services we provide are used in the automotive industry. We carry out the cooperation with external companies with the production technologies that our company does not have. This allows us to provide a complete service to our customers regarding our products.
OUR MAIN REFERENCES
Denso Manufacturer Hungary
– Japanese automotive supplier – Partnership since 1999 – Our status: Qualified supplier
Schaeffler Savaria Ltd
– German automotive supplier – Partnership since 2017 – Our status: Qualified supplier
MACHINE PARK
HURCO WMX30t 3-axis CNC Machining Center – 2 machines
HURCO WMX30i 3-axis CNC Machining Center – 1 machine
HURCO WMX30i 4-axis CNC Machining Center – 1 machine
TAKISAWA NEX – 108M CNC Lathe machine – 1 machine
SODICK VL400Q Wire EDM machine – 1 machine
OKAMOTO ACC64DX Precision surface grinding machine – 1 machine
Universal face and hole grinder – 1 machine
KNUTH UWF 5 Univerzális marógép – 1 gép
FU 25 Universal milling machine – 1 machine
Column drilling machine – 1 machine
MIKROMAT4B Position Drill – 1 machine
16K20 Universal lathe – 2 machines
HAUSER Precision position grinder – 1 machine
BOMAR ERGONOMIC Cutting machine – 1 machine
Glass Bead Blasting Machine (Surface Cleaning) – 1
CNC machining centers
HURCO WMX30t / 3 axis CNC milling machine / – 2 machines
table size: 1000 x 500
dimensions: x: 760 mm; y: 500 mm; z: 623 mm
HURCO WMX30i / 3 axis CNC milling machine / – 1 macine
table size: 1000 x 500
dimensions: x: 760 mm; y: 500 mm; z: 623 mm
HURCO WMX30i / 4 axis CNC milling machine / – 1 macine
table size:  1000 x 500
dimensions: x: 760 mm; y: 500 mm; z: 623 mm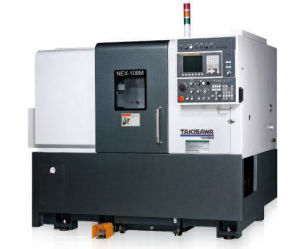 CNC lathe machine
TAKISAWA NEX-108M – 1 machine
CNC lathe with driven tool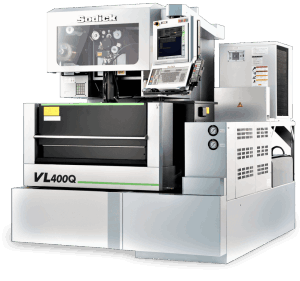 Our goal is to ensure that the products we manufacture meet the quality requirements set for them at a high level, so during the expansion of our current site, we created a separate measuring room where the parts are inspected between production and final.
Our company have a WENZEL LH 65 CNC 3D coordinate and a WENZEL LH Mini manual 3D coordinate measuring machine, with which we can perform highquality inspection of products. We also have the manual measuring devices required for production.
We are constantly developing our measurement options.
QUALITY
Our company has the following quality assurance system:
Quality policy
Our goal is to ensure that the products we manufacture meet the high quality demands of our customers, thus contributing to the success of our customers.
Our main consideration is to gain further recognition within the industry while maintaining the current position of our company.
Necessary expectations for this:
– work based on mutual respect
– conscious capacity development
– finding and using new technologies
– continuous training of our team of professionals
– protecting our environment
– building relationships with other partners thanks to our success and reputation
– continuous development of our ISO 9001: 2015 quality management system
PRODUCTS MANUFACTURED BY US
THEIR GREATEST VIRTUE, BEYOND EXCELLENT QUALITY:
Reliability, credibility (which customers can also experience through a phone call)
Their work is always fast, accurate, ready on time, in professional quality.
Further detailed information can be requested from the IMN. If you have any questions, please feel free to contact us.
IMN Business Development  CN – EN – DE – FR – RU – IT – ES – HU
再見 * Goodbye  *  Adiós * Au revoir  * Adeus * Auf Wiedersehen * До свидания * Arrivederci  * さようなら * Güle güle * Selamat tinggal *  नमस्ते  * Totsiens * Αντίο *  معالسلامة  * Tot ziens * Adiaŭ * Kwaheri * Do widzenia * Viszontlátásra *
 THANK YOU FOR VIEWING!