Kizárólagos gyártót, befektetőt keresünk új épületgépészeti berendezés hasznosítására
A projekt bemutatása
Az innovatív épületgépészeti berendezés egy teljesen új, eddig nem ismert megoldás a vízhálózattal rendelkező építményekben, azaz családi házakban és egyéb építményekben (kórházakban, iskolákban, stb.) a víznyomás ingadozásából adódó hátrányok mérséklésére, mosógép, bojler, mosogatógép, szárítógép, vagy WC öblítő tartály esetében.
Ezen felül alkalmas még az említett helyeken lévő WC-k, öblítőtartály nélkül történő működtetésére is. Tekintettel arra, hogy a kb. 200 évvel ezelőtt feltalált WC tartályokat használjuk mind a mai napig, amely már sem technológiájában, sem pedig vízfelhasználásában nem tekinthető korszerűnek, valódi potenciál mutatkozik ezek XXI. századi kiváltására.
A berendezés alkalmas arra, hogy az említett helyeken ne legyen szükség nyitott sok alkatrésszel, sok vízzel működő, nagy helyet elfoglaló WC tartályokra, csak az egyetlen innovatív termékre, ami kb. 25 literes zárt berendezés, mely 5-10 WC öblítési feladatra alkalmas úgy, hogy a helytől akár 10 m-re is elhelyezhető.
Ezzel az új megoldással a normál működésű tartályhoz viszonyítva 66%-kal kevesebb víz és csatorna használat érhető el, továbbá a meghibásodás lehetősége mindössze 10%-ra csökkenthető.
Csak Magyarországon, kb. egy millió darabra lenne szükség, de világviszonylatban is jelentős sikereket lehetne elérni a termékkel exportra történő gyártása esetén. Nagyon sok országban, más kontinenseken – ottani földrajzi zónákban még a szürke vizet is hasznosítják – illetve a víz minden cseppjét nagyon megbecsülik.
Már önmagában a 66%-os vízmegtakarítás is nagyon nagy dolog bárhol a világon ennek az innovatív épületgépészeti berendezésnek az alkalmazásával.
A berendezés működése hasonló a gépkocsi akkumulátorhoz, azaz a folyamatosan áramló vizet 25-50 literes készülékbe összegyűjti és szakaszosan kibocsátja, szükség esetén akár sokkal nagyobb keresztmetszeten is.
Működtetésük lehetséges bármelyik ismert gyors öblítő szeleppel, valamint nyomógombbal működhet 24 voltos elektromos szeleppel is, ami tovább javítja a jelenlegi állapotot.
Ennek köszönhetően egy termék segítségével, akár 5-10 db WC öblítése is lehetségessé válik 5-10 öblítő tartály nélkül, mindezt úgy, hogy semmilyen épületen belüli átalakításra, bővítésre nincs szükség (mint például nyilvános illemhelyek).
Ezzel a módszerrel 66%-os vízmegtakarítást érhetünk el, az eredeti öblítési hatékonyság megtartásával egyidejűleg.
Beruházás, felhasználás
Beruházási oldalról szintén kedvezőnek mondható az új konstrukció, hiszen a mai rendszer lecserélésének a költsége a víz és a csatorna díj megtakarításból adódóan, maximum három év alatt megtérül.
Gyártás
Kizárólagos gyártása, beépítése azonnali kezdésre alkalmas.
Szabadalmi információk
Szabadalom iránti kérelem beadva Magyarországon.
Projekt megvalósítás
Kizárólagos gyártót, befektetőt keresünk.
További információ az Intercontact-tól kérhető.
Köszönjük szépen a figyelmet, reméljük érdekes volt számodra pár információ.
Látogasd meg ezt a további néhány oldalt is!
Coming soon the robot marketing and 3D Internet, hologram shops, robots, cyborgs, responsive tech and wacky self-moulding objects, and life after AI…
Eladó ásványvíz palackozó üzem (1 MP + 5 DWB)
Az üzleti ajánlat elolvasható EN – CN – العربية – FR – RU – DE – HU nyelveken
Kiváló befektetési és piacszerzési lehetőség!
További információ: https://wp.me/s4QRvt-water
Szuperkritikus Víz – A Végső Megoldás
Új technológiák amelyek teljesen átalakítják a gyártást a bolygón – III. Ipari Forradalom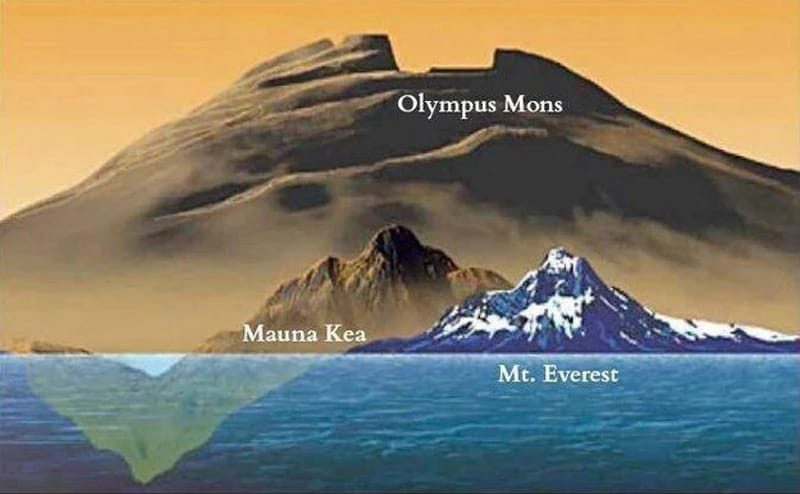 Felszín alatti tavak a Marson
NÉZZÜNK SZÉT A MARSON !!!
Három fő látnivaló a bolygón, amit életében minden marslakónak, vagy űrturistának legalább egyszer meg kell látogatnia – csodálatos helyek!
Információ: https://wp.me/p4QRvt-4fc
Üdvözlet Kedves Látogató!
Most elindulunk egy időutazásra, emberi léptékkel nehezen felfogható időskála lesz amin utazunk. Ahol nem évszázadok, évezredek, hanem 10-30 millió év egy beosztás. Nagy távolságok, méretek és hatalmas erők, csodálatos élőlények, helyszínek, valamit érdekes információk várnak ránk.
Térben és időben nagy utat fogunk megtenni a Föld születésétől egészen a távoli jövőig.
We love
Earth | We love
Mars | We love
Space
We love Earth | We love Mars | We love Space
Save the Planet Earth! Business Opportunity | Innovations & Future Technology
Renewable Energy – Water Management – Cleantech – Ecosystem – Biogas and Biofuels – Projects – Innovative Technologies
再見 * Goodbye * Adiós * Au revoir * Adeus * Auf Wiedersehen * До свидания * Arrivederci * さようなら * Güle güle * Selamat tinggal * नमस्ते * Totsiens * Αντίο * معالسلامة * Tot ziens * Adiaŭ * Kwaheri * Do widzenia * Viszontlátásra *
THANK YOU FOR VIEWING!